Hours Detail Reports
Hours detail reports print every hours record which meets your criteria, grouped in an order you set, rather than broken up specifically by volunteer. Use this report to:
Get a detail of all hours for a particular department last week
See all of hours credited this quarter to specific groups
Audit hours by location
These reports are obsolete: while they continue to work in VSys, custom column reports will do all that the hours detail reports will do, only better and with more flexibility.
Steps in this task
From the

VSys One home

screen, go to the

Reports

panel and click on the link.

If the

Select saved report

window opens, choose the saved or built-in report you would like to use and click Select. Or click on the link under to bring up a list of options.
On the

Settings

panel, set any filters:

Jobs, Locations, Dates, Groups associated with hours record, People types

and

Volunteer types

.
On the left navigation bar, choose any link to add a sort. The / links add a page break when this field changes. Toggle the up and down arrows to change the direction of the sort.
for your report. Click the
Set the
.
Click Print to run the report.
Sample Hours Details Report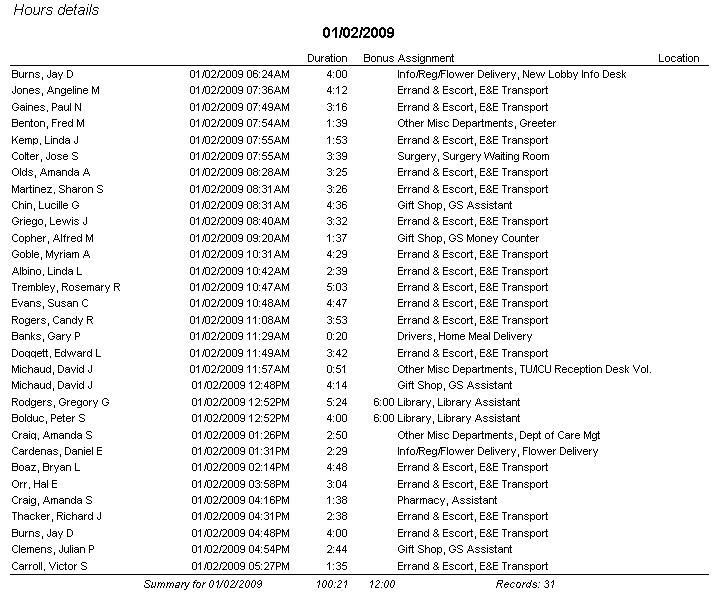 Sample Hours Details Report: With Account Records