Merge Templates
Merge templates are a way of turning static HTML into real content. They work like a mail merge in that you write HTML just like you'd write a letter, and embed fields in that HTML. When VSys Live displays the content of the merge template, it combines the fields with your HTML. Where are merge templates used?
Custom HTML blocks can use a merge template instead of putting HTML and fields into the block.
In job, training and interview action links.
Every merge template is "based" on something, that is, it knows how to display one type of object. That could be an application form, an assignment, job association, job slot, or any number of other objects. When you tell a merge template what it's based on, the template then can tell you what fields are available, and various places in VSys Live will know to only use the right kind of merge template. For example, when VSys tries to display the details for a job slot, it will only use merge templates based on job slots.
In this example, we've made a merge template for displaying detailed information about a training course: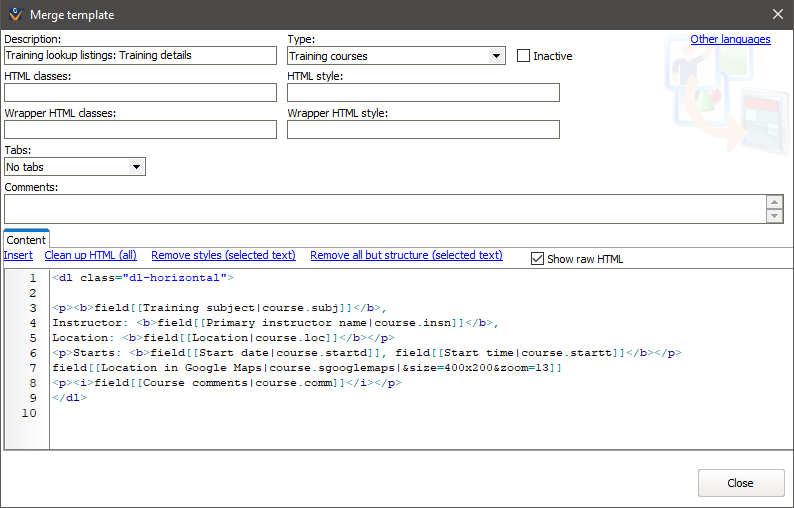 When it's displayed in VSys Live, you'll see something like this: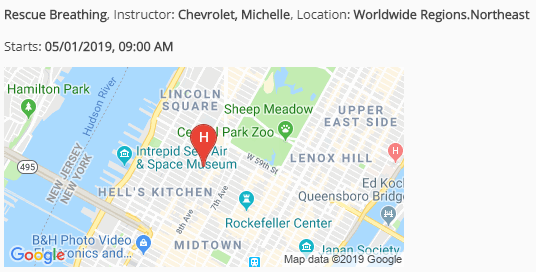 There are over a dozen built-in merge templates in VSys Live, including the examples here, for you to try out.