Content Builders
Content builders are a handy way of embedding certain types of external content into your VSys Live site. Three content builders come as part of VSys:
Embed YouTube
Embed Google Maps
Embed IFRAME
To embed any of these items, from a VSys Live page, drag one from the list of Available items on the right site. Each content builder comes with its own set of fields that define how the builder works.
In the Google Maps example below, when the page is displayed, VSys Live will embed Google Maps centered on "5 Sand Creek Rd, Albany, NY, 12205", zoom level 13, as a Road map, sized 640px x 480px.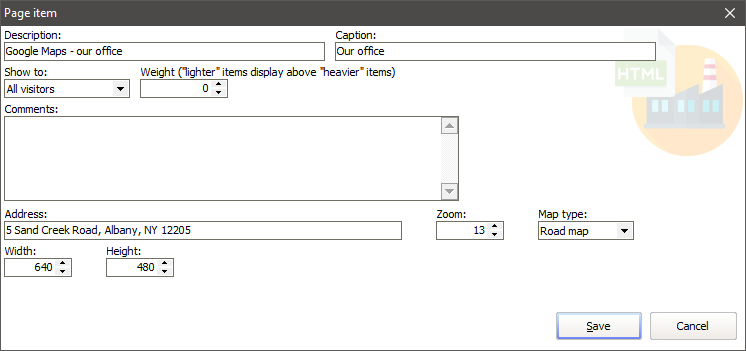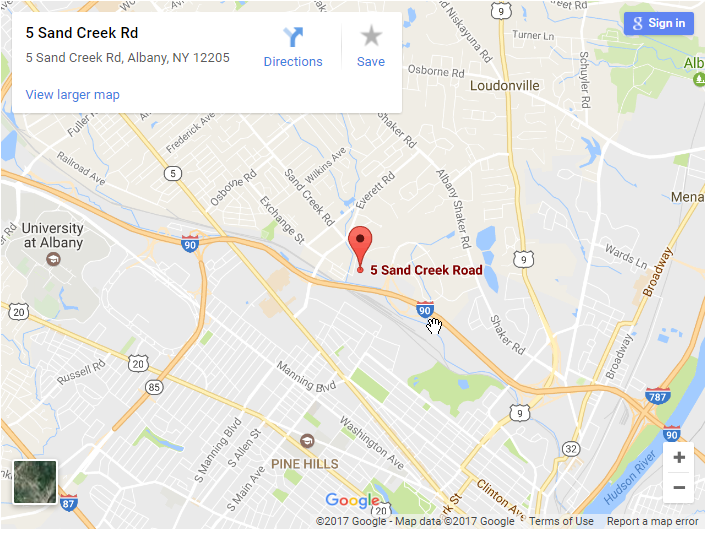 It's possible to write your own content builders, but it's not supported, nor is making changes to the built-in content builders.