Holiday Greeting Rules
VSys gives you tools to automatically display holiday-specific greetings to your volunteers as they sign in on the kiosk. You can define any number of these rules. Open the Holiday greeting rules tool from the Kiosk panel..
Each greeting is comprised of a holiday, template, and rules. In displaying the greeting to a volunteer, VSys doesn't show just a static impersonal message. Instead it uses its mail merge technology to merge a letter template of your designation with the volunteer's data. This lets you show the person's name, age, etc. in the greeting to make it far more personalized.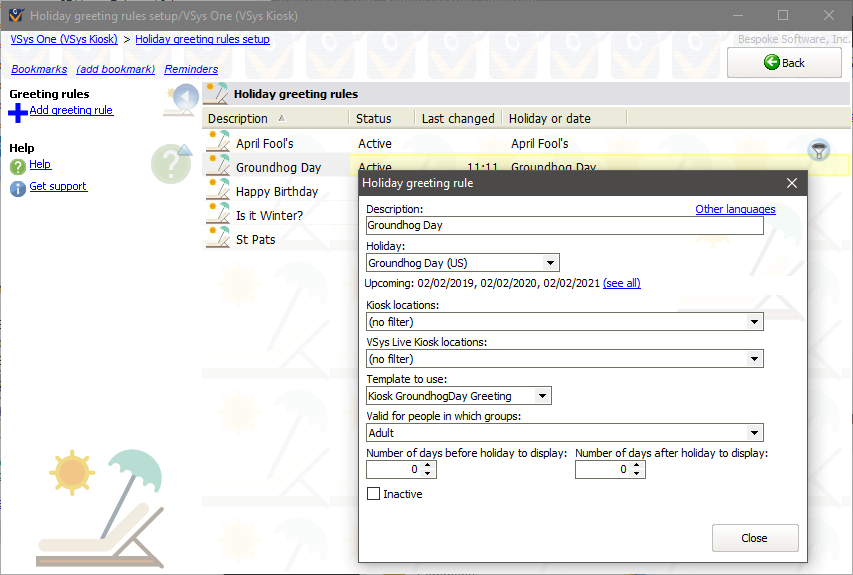 On the right-click menu
Right-click on a greeting rule to edit or perform other tasks.
| | |
| --- | --- |
| | Creates a new holiday greeting rule from scratch. |
| | Opens this item in read-only mode. |
| | Edits this greeting rule. |
| | The greeting won't be shown to anyone, but isn't deleted either. |
| | Deletes the current greeting rule. |