Open Schedule Jobs (VSys Anywhere)
Setting up open schedule jobs is roughly the same as setting up open schedule jobs in VSys One.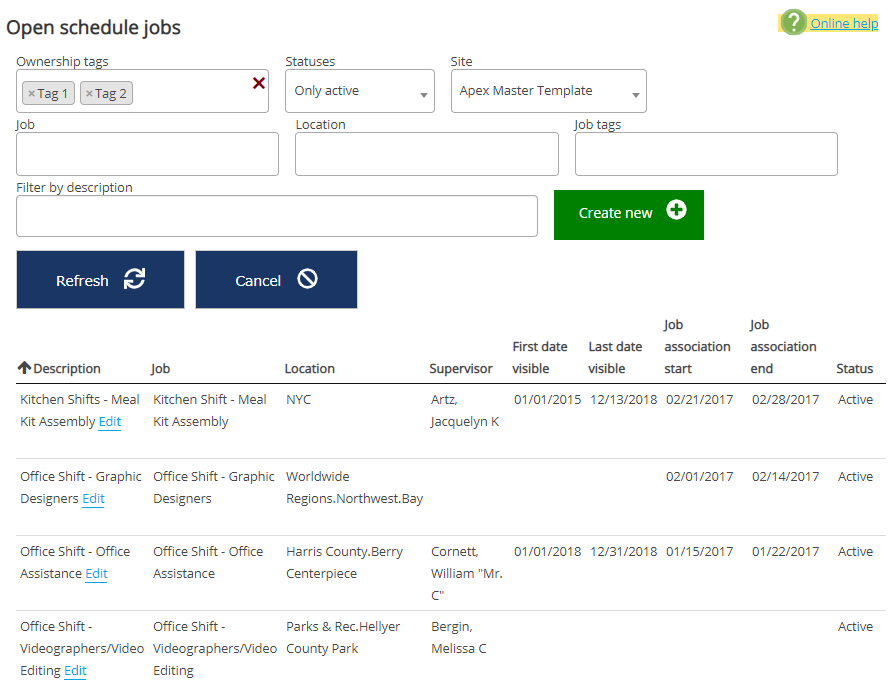 Open schedule job properties
Most of the open schedule job fields from VSys One are available here, but a few work differently. For example in VSys One the Send notification e-mails to field is a single field where you put a comma-delimited list of e-mail addresses. In VSys Anywhere it's one or more Notification e-mail address x fields that only hold a single e-mail address each. A few fields are VSys One-only and not available in VSys Anywhere.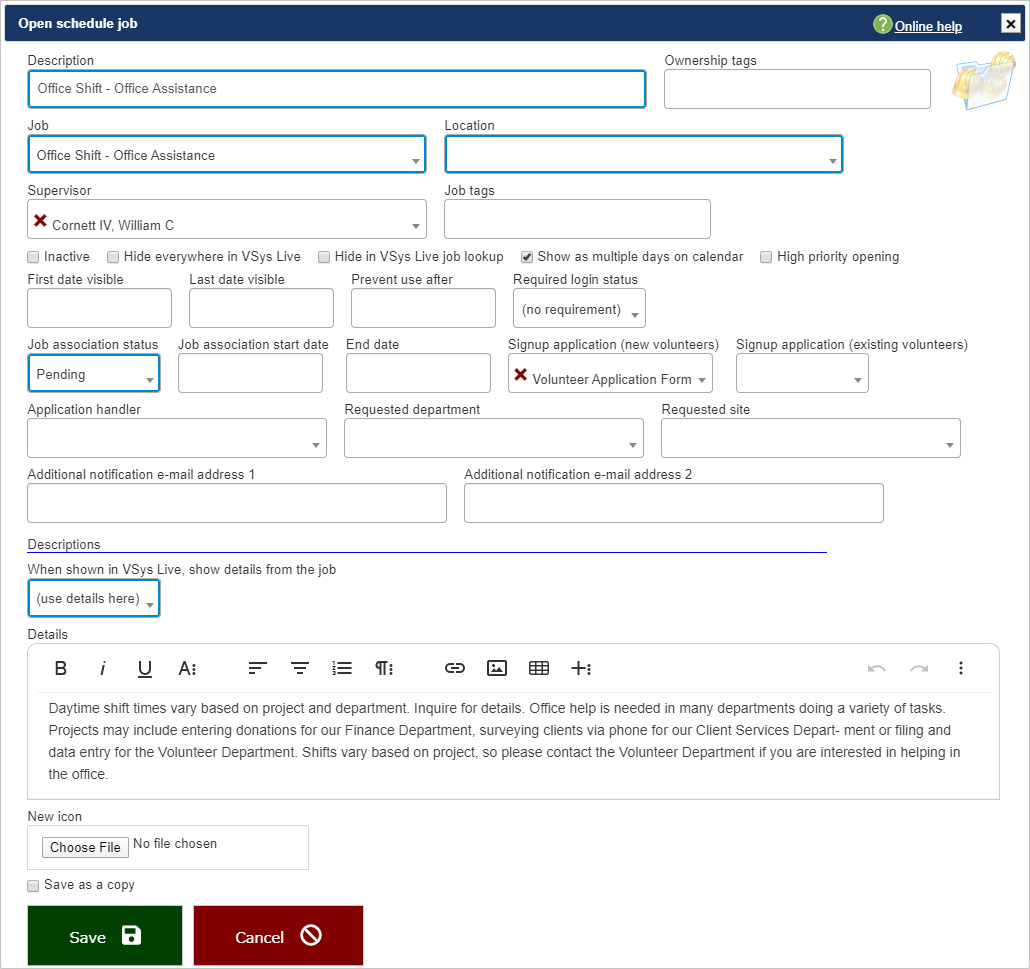 See editing HTML in VSys Anywhere for tips on editing the Details here, as well as on copy/paste of content from other sources.