Jobs (VSys Anywhere)
Jobs setup in VSys Anywhere is similar conceptually to setting up jobs in VSys One, but with a few limitations: you can't define job groups or attachments here.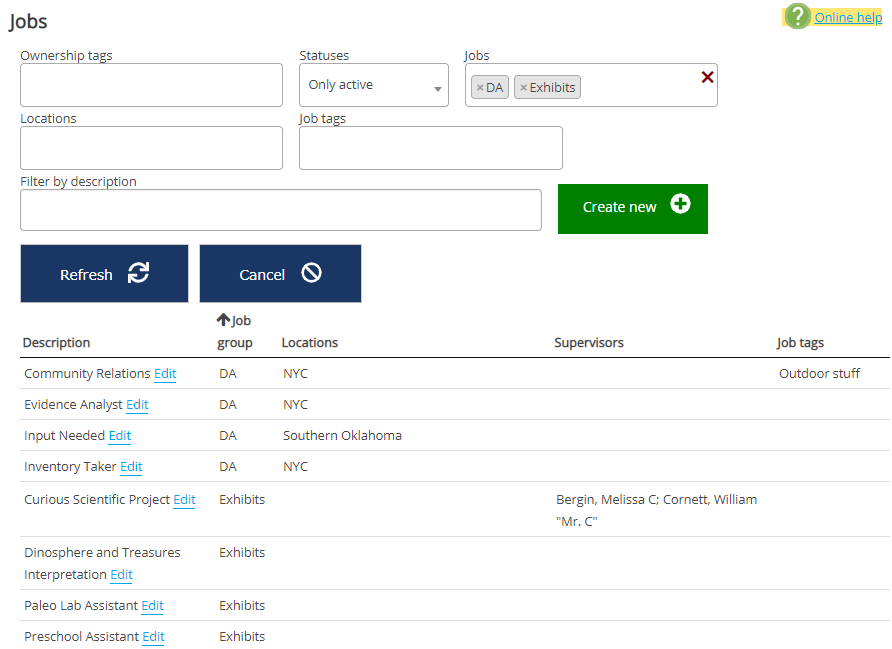 Use the filters at the top to select jobs by Statuses, Job (especially job group), Locations, etc., then click Refresh to load those jobs. Next to any job, click to open and edit, or click Create new to create a new job from scratch.
Job Details
The properties of the job are the same as those in VSys One.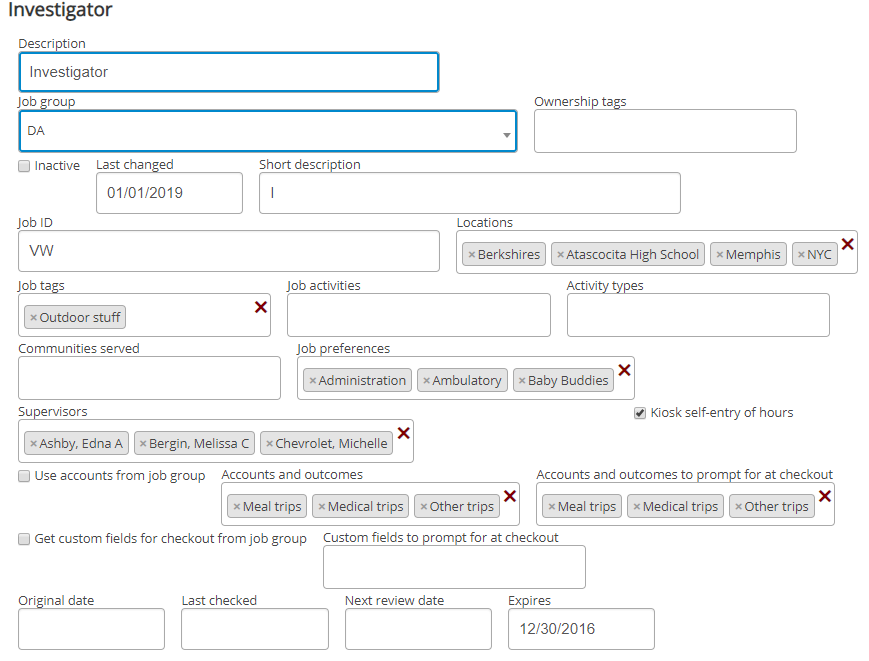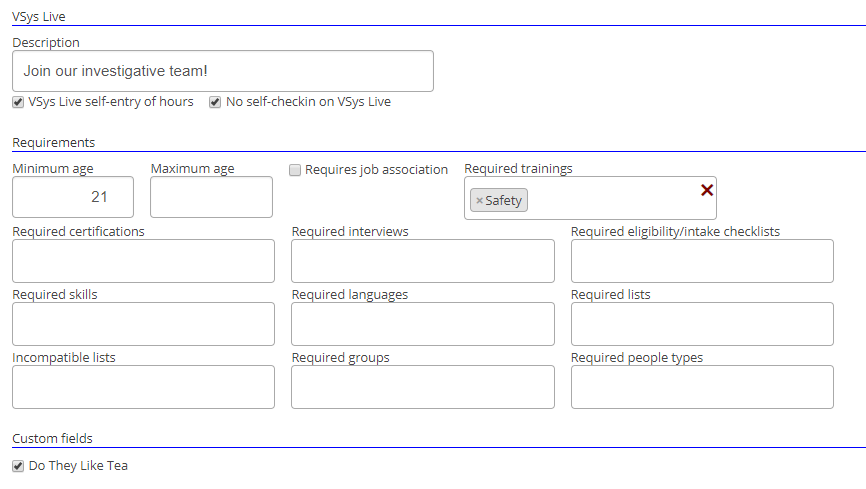 Remember to click Save at the bottom to commit any changes you've made here.