Locations (VSys Anywhere)
Locations setup is roughly equivalent to the VSys One Locations Setup tool. Click on for any item to edit it or on the Create new button to add a new location.
You cannot delete locations using VSys Anywhere.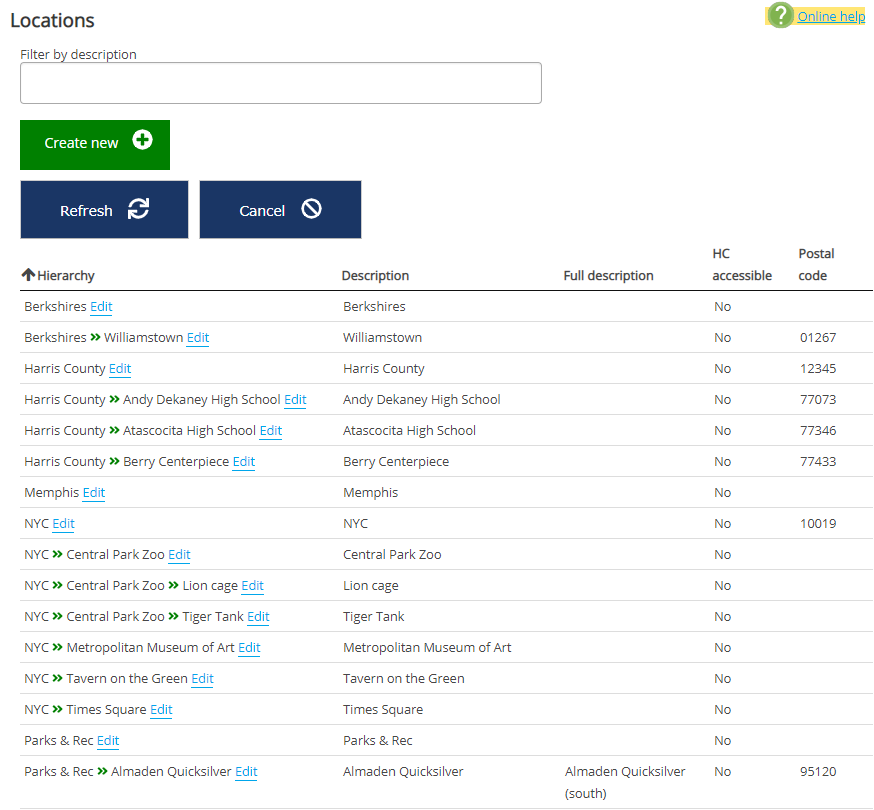 Location properties
Only a subset of the VSys One location properties are available here: Description, Short description, Full description, Located within (parent location), Inactive, Postal code, Latitude, and Longitude. If you use VSys Anywhere to edit a location that has the more extensive fields available in VSys One, those fields are left unchanged by VSys Anywhere, you just can't edit or view them here.