Home Screen Panels
The panels on the Home panel, main screen in VSys One, can be modified to hide them, re-arrange them, or add new ones. From the Setup panel, click on .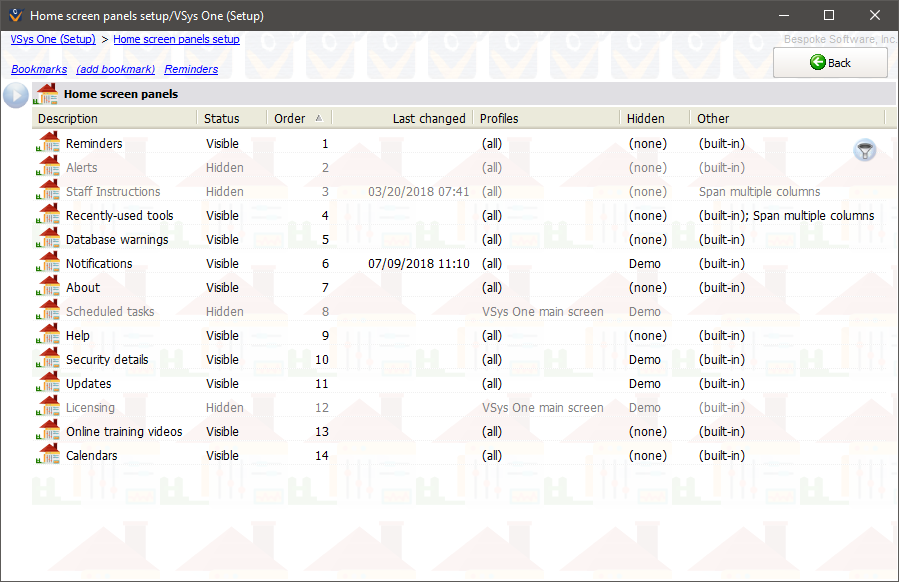 Panel properties
| | |
| --- | --- |
| Description | Shows at the top of built-in panels. For custom panels, it's a description for your own purposes, it's not displayed by VSys. |
| Tool profiles | If you select one or more tool profiles here, this panel will only show when those tool profiles are in use. |
| Hidden on | Regardless of Tool profiles above, any tool profile checked here will not have this panel on it. |
| Order | Use this to set the relative order of panels on the page. |
| Span multiple columns | If this is checked, the panel will show the full width of the Home page. |
| Inactive | An inactive panel is always hidden. |
Creating your own panels
You can also create your own panels, with whatever text on them you want.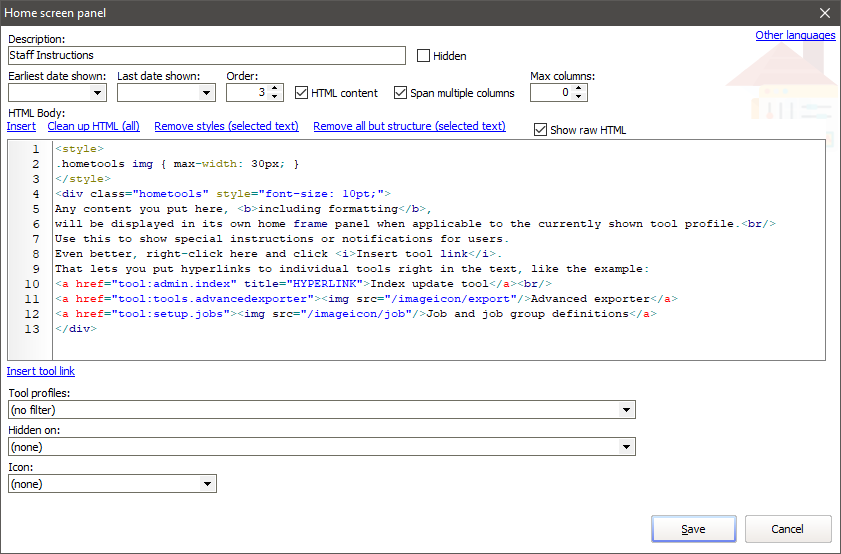 | | |
| --- | --- |
| Earliest date shown, Last date shown | Use these to limit the dates that this panel is displayed. |
| HTML Body | Enter any text you want into this area, including formatting. Right-click here to add links to specific VSys One tools. |
| Tool profiles, Hidden on | Use these to limit which the tool profiles under which this panel is displayed. |
| Icon | If chosen, this icon will be displayed in the upper-right corner of the panel. |
Example