Find People Using Advanced Criteria
This tool on the VSys One home screen under People lets you specify your own criteria.
Steps in this task
Set

Groups

,

People types

and/or

Exclude

filters.
Click on the link to see a list of methods by which you can filter people. At the top of this list you will see a link, which will search the menu below for the criteria you want. You can add any number of criteria here. For a person to be listed, he must meet all of your criteria. See Filters for more information.
The following example found all people who:
have volunteered in 2014, (
)
speak either ASL or English, (
)
and live within 25 kilometers of the zip codes 10019 or 12345, but only in NY (
)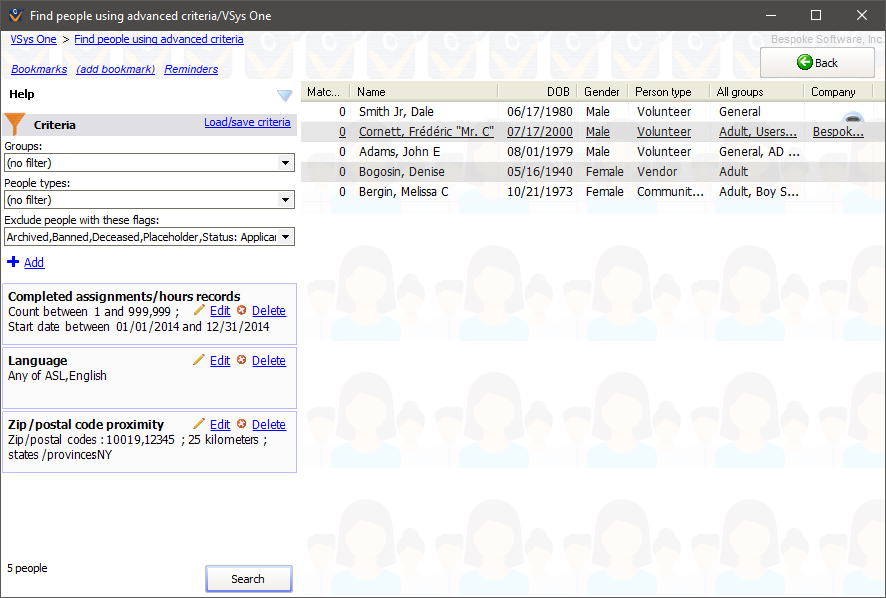 By right-clicking on any result or in the table area, you will see the same options as when you search using the Person lookup tool.