Assignments Approval Manager (Inline, VSys Anywhere)
The Assignments Approval tool gives you a listing job assignments pending approval; its primary purpose is to let you find assignments to approve, cancel or reject, especially for assignments which have been self-selected using VSys Live.
This tool lets you edit values "inline", meaning by clicking on cells in the listing, editing them, then using the Tab or arrow keys to move around.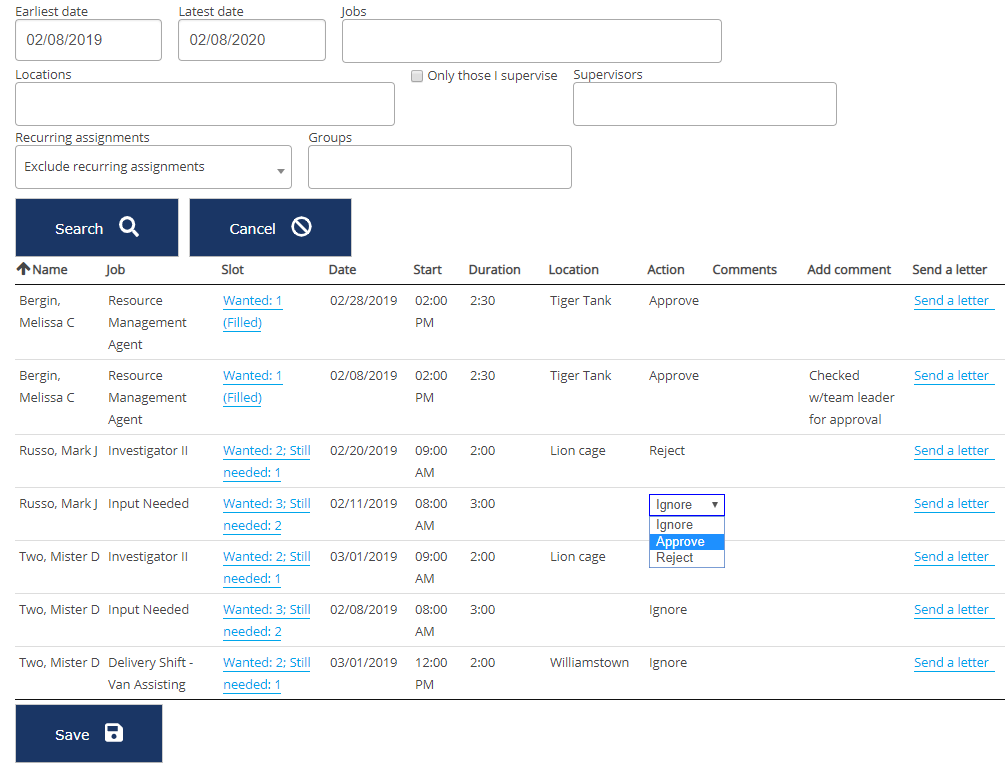 Use the filters at the top to select a date range,

Jobs

,

Locations

, etc.
Click Search to load the assignments.
For each record, set

Action

to "Approve", "Ignore" or "Reject".
Optionally add a

Comment

to each assignment.
Use the link as needed to send letters (based on assignments) to individual volunteers.
After making any changes, click Save.