Assignments Approval (VSys Anywhere)
The Assignments Approval tool gives you a quick listing of job assignments by date and status. Its primary purpose is to let you find assignments to approve, cancel or reject, especially for assignments which have been self-selected using VSys Live.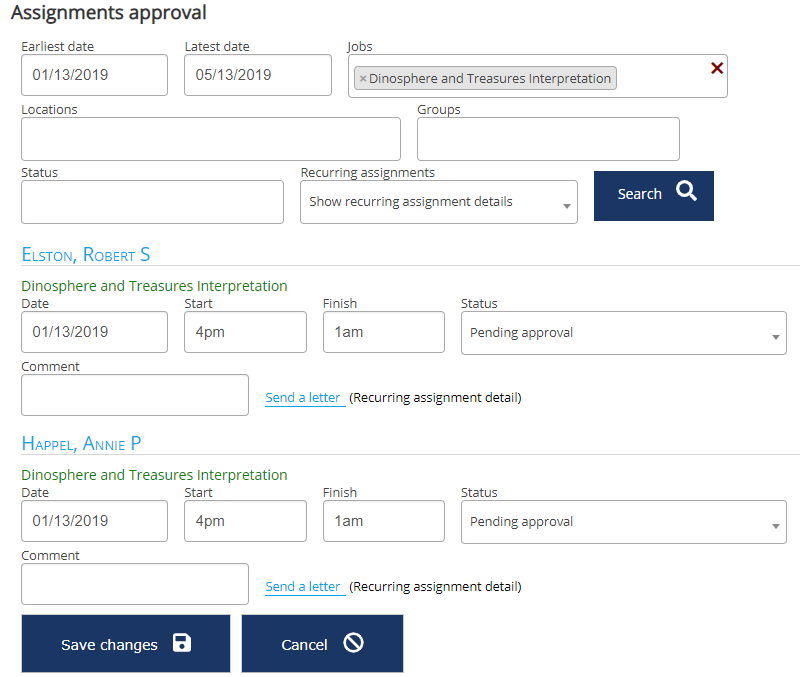 Use the filters at the top to select a date range,

Jobs

,

Locations

, etc.
Click Search to load the assignments.
Edit assignments as appropriate. You can change the

Status

and optionally add a

Comment

to each assignment.
Use the link as needed to send letters (based on assignments) to individual volunteers.
Click Save changes to update and save what you've done.