Certification Designer - Automatic Layout
Automatic layout certifications have you place the fields in order, with optional line breaks. When the certification is used, VSys lays out the fields following your rules. These layouts scale much better when you're using large fonts.
The certification designer lets you add, edit and remove fields from the certification's definition. VSys lets you have an unlimited number of fields on each certification, only requiring that each field have its own unique code. Click the link to change the fields in a certification.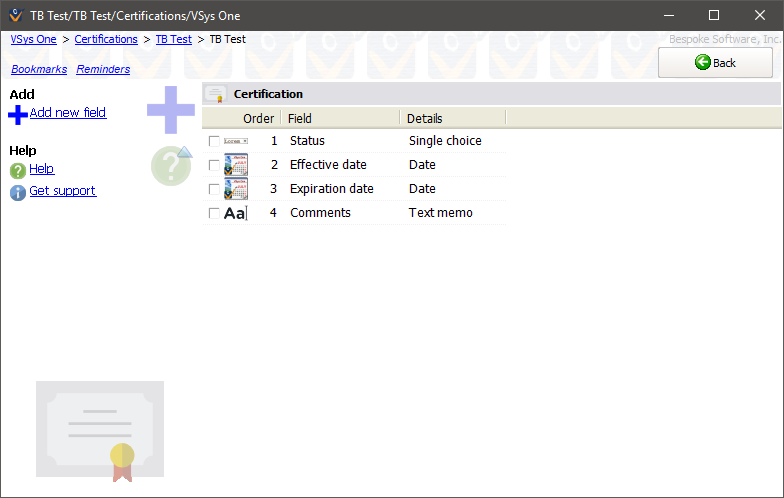 Actions
Click on to define a new field.
Click on any field to edit it.
Right-click on any field to move it up or down.
Click and drag a field to change its position.