Create a New Project
The New Project Wizard creates a brand-new project from scratch. From the VSys One home screen, open the Projects panel and choose the . Go through the Wizard page-by-page, entering data as appropriate.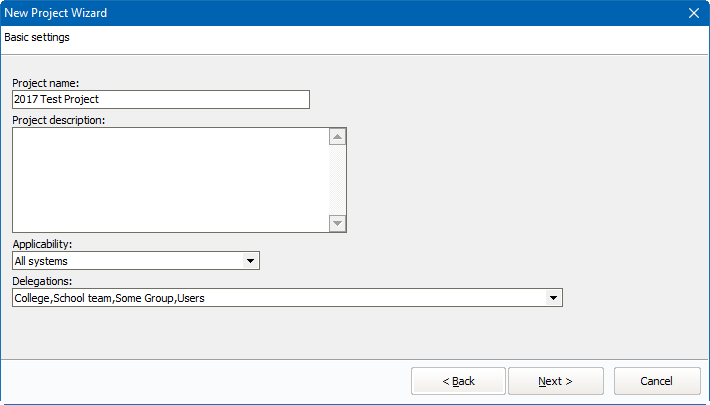 Most fields here are described in Project Setup; only the ones specific to the New Project Wizard are described below.
| | |
| --- | --- |
| Field name | Description |
| Delegations | Checking groups on this list creates those groups as delegations in the new project. |
| Jobs to copy into this project | Checking one or more jobs and job groups here makes copies of those global jobs/groups into the new project. |