Advanced Filters (VSys Anywhere)
Various VSys Anywhere tools support advanced filters:
While the tools vary, the way they use these filters is all the same.


Records only pass if they meet all of the criteria you specify.
Use Add filter to add another filter, then select its Type. The Type determines all of the other properties of the filter.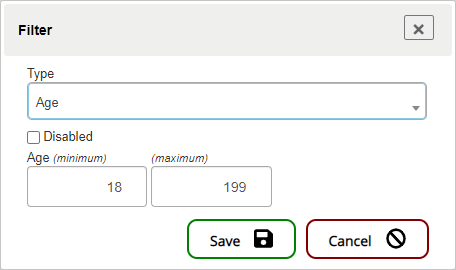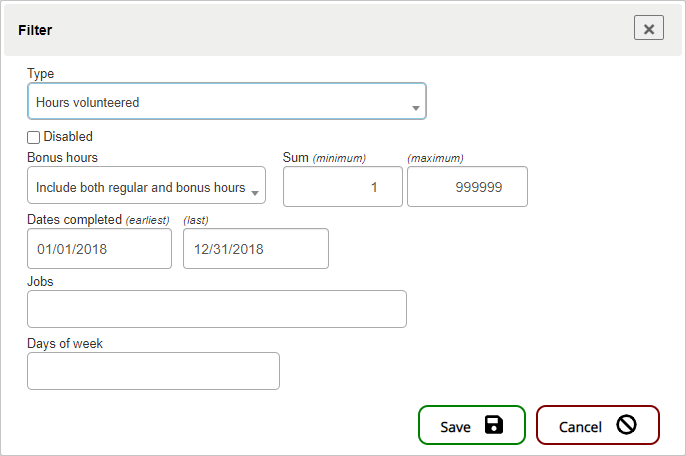 opens an existing filter.
Once added a filter's

Type

cannot be changed.
A

Disabled

filter is ignored, but is not deleted.
A

Deleted

filter is ignored and won't be reloaded the next time this tool is used.