Notifications Manager (VSys Anywhere)
The Notifications Manager is designed to show individual VSys Anywhere users their notifications.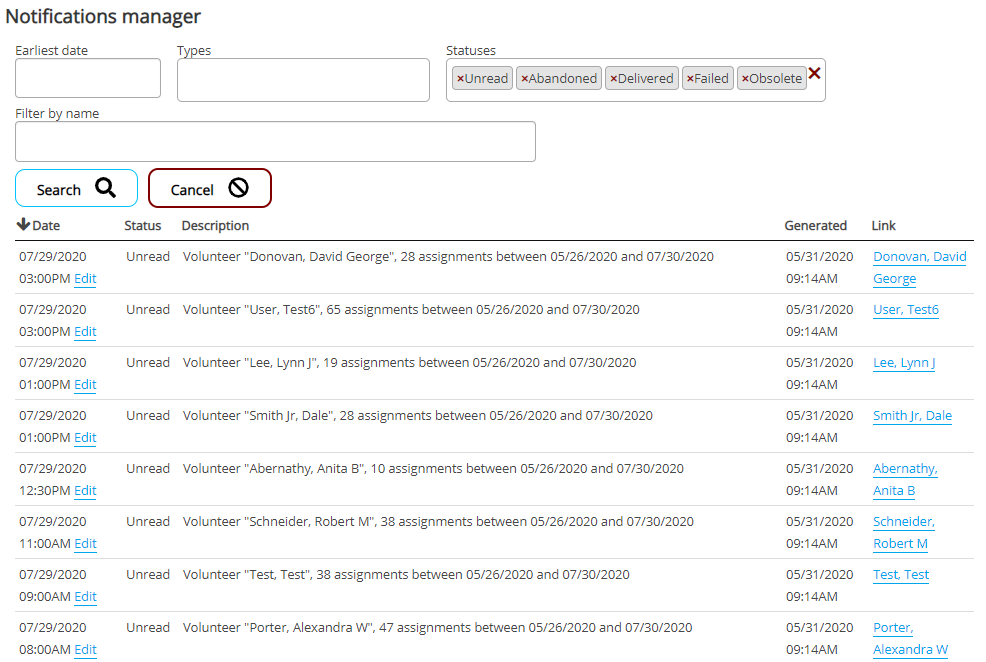 Use the link to change the status of the notification, or the link to a person's profile to open that profile (that link will always open the profile on a new page/tab).
This is not a tool for configuring notification subscriptions; that has to be done in VSys One.