Find Reports/Select a Report (VSys Anywhere)
Find a Report and Select a Report are basically the same tool: Find a Report shows just a drop-down selector, where Select a Report shows the entire listing with a filter at the top.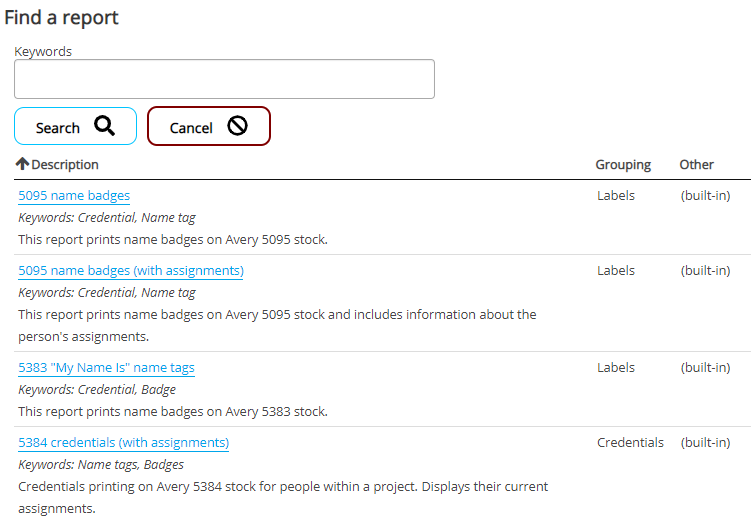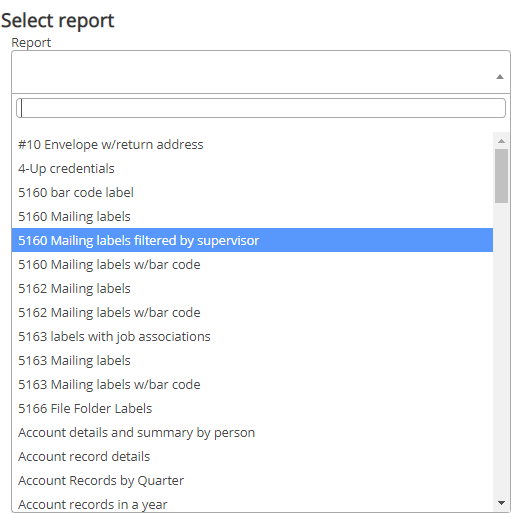 Choose a report either from the list or the drop-down as appropriate.
The fields, filters and options will vary widely depending on the report that you selected. Make any changes as appropriate.
Click Run report. VSys Anywhere will run the report in the background and its results will be available on your "My Reports" page.