Basic Mailing Labels (VSys Anywhere)
Mailing labels in VSys Anywhere are very similar to their VSys One counterparts.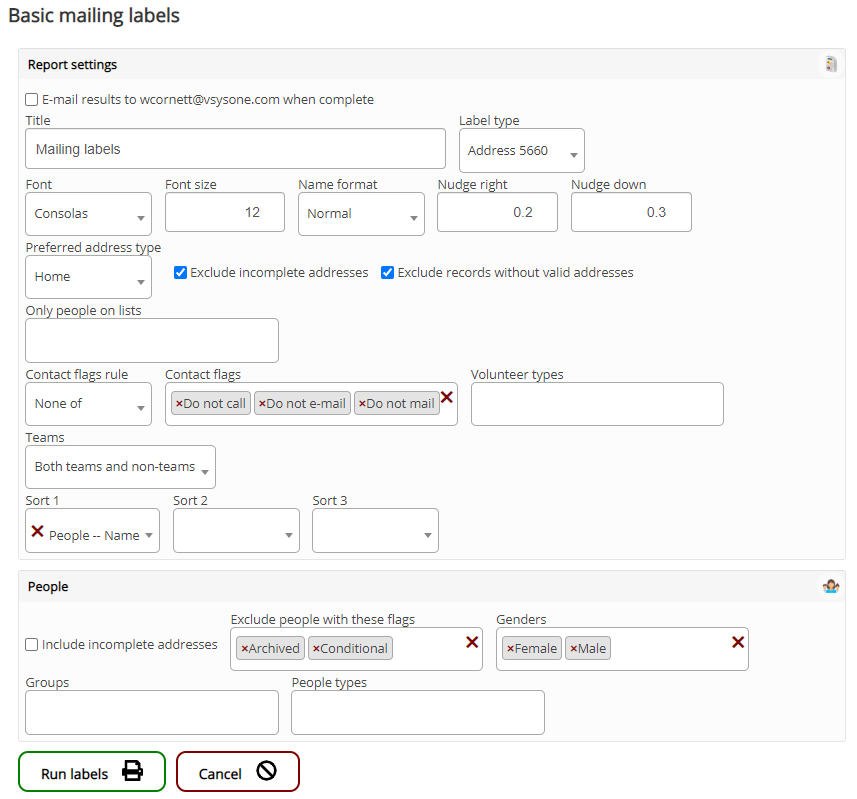 As in VSys One, set the Label type, Font, etc. and then your filters. Click Run labels to have VSys Anywhere run this in the background and put it into your "My Reports" plus optionally e-mail it to you when done.