Update Eligibility/Intake Checklists in Bulk
To work with many eligibility/intake checklists at once, for example to manually update their statuses or view them, use the tool.
Steps in this task
Open the tool on the

User tools

panel.
Enter filters for the

Types

,

Statuses

and dates for the eligibility checklists.
Click Get records.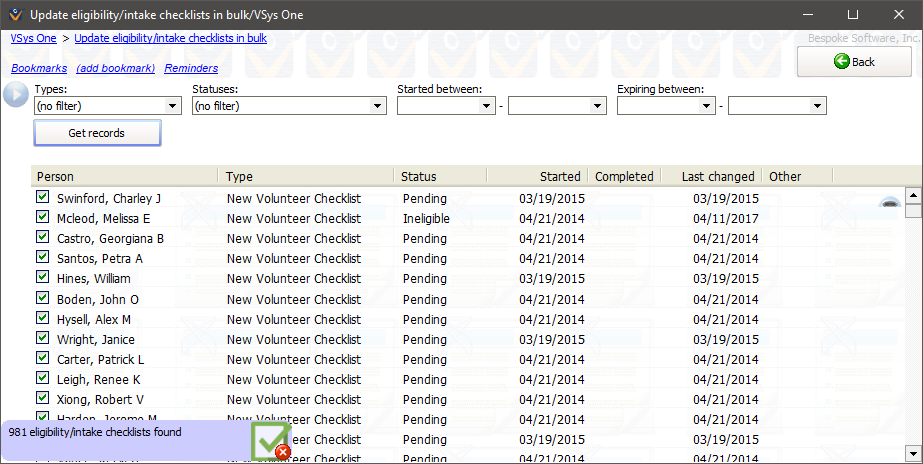 On the right-click menu
Manually edits the highlighted eligibility checklist.

Selects //.

: Recalculates the status of the selected eligibility checklists based on the current properties of their volunteers.

: Saves any selected eligibility checklists that have been changed.
Changed eligibility checklists are not saved until you manually save them via right-click, , , or click the Save button in the upper-right corner.