Awards Manager (VSys Anywhere)
The Awards Manager in VSys Anywhere is roughly equivalent to its VSys One cousin. It works with existing awards in bulk rather than creating them automatically in the Awards Nominations tool or editing them in individual profiles.
Within Awards manager, set your criteria: Types, Status, etc. then click Search.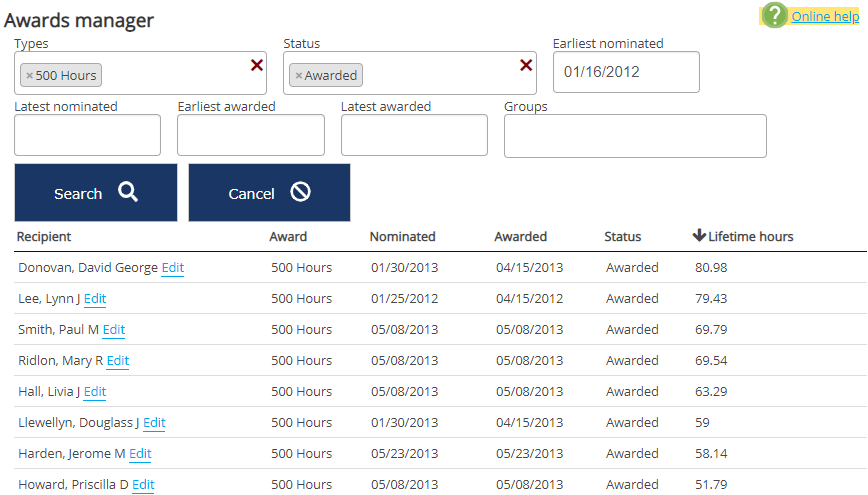 Click on an individual award to change or delete it; clicking Save within that award saves the changes.