VSys Lite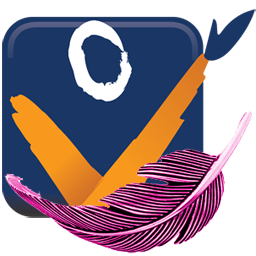 VSys Lite is VSys One's baby brother: it has all of the same parents, most of the same DNA, but it's smaller and easier to carry around. VSys Lite's purpose is to be:
Easy to use
Customizable
Less expensive with lower licensing and support costs.
VSys Lite isn't a standalone product. It's meant for users within an organization that uses VSys One but who individually don't need all of what VSys One itself offers.
Like VSys One, VSys Lite uses tool profiles. With VSys Lite, though, tool profiles are mandatory: it has no "VSys One main screen" but instead shows only and exactly the tools you make available. The tools you can use in VSys Lite are:
Application forms (only those applications already designed in VSys One)
Reports (only pre-defined reports that were saved in VSys One)
Person lookup and profile editor, including sending pre-defined e-mails and SMS/text messages
Address update tool
Mark bad phone numbers
Bad e-mail handler
Generate reminders
Incoming messages
Credit volunteer hours
Approve/reject volunteer-entered hours
Assisted check in tool
Who's missing
Who's signed in
Find job opportunities
Jobs/slots calendar tool (but no creation of new job slots)
Recently cancelled assignments
View/edit job assignments in bulk
Concurrent user monitor (who's using VSys One/VSys Lite).
Each user (in VSys Security) is given rights to one or more tool profiles. When they log in to VSys Lite, they see the tools they have access to and can switch from one tool profile to another if they have rights to more than one.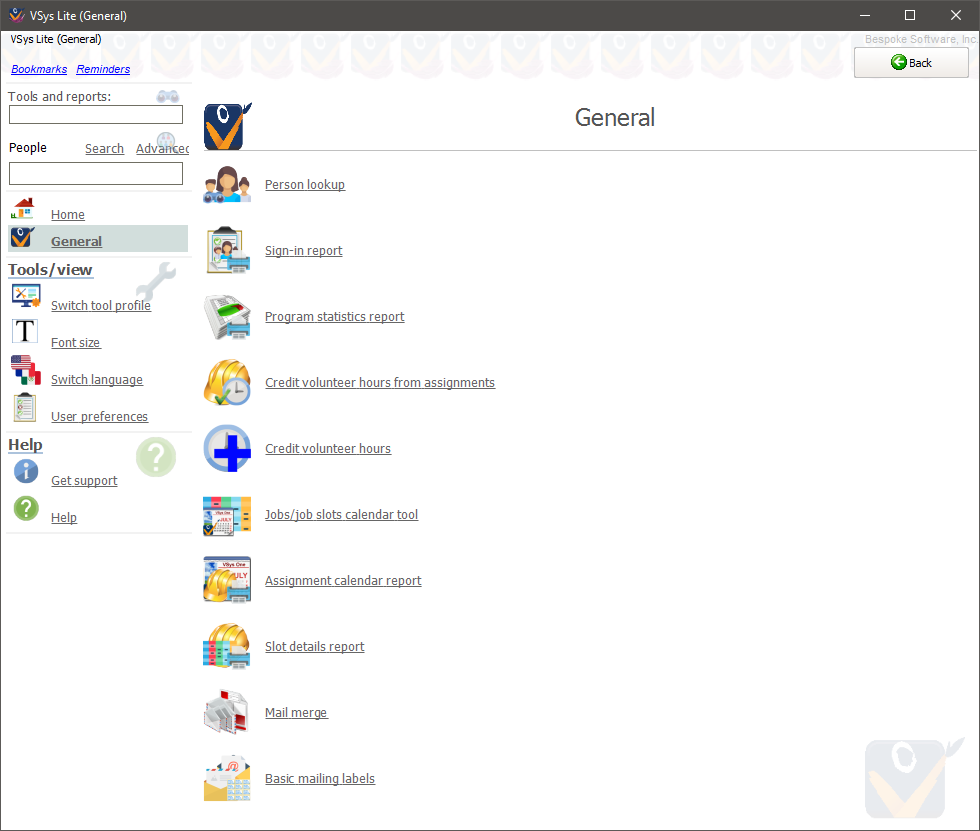 Thinking you need VSys Lite? Talk to us: VSys Anywhere may be a better alternative!