VSys Web News Items
Click the link on the left navigation bar to create a new news item. VSys Web news items work very much like letter templates but they do not have data fields in them. You can enter any amount of text, format that text as you want, and even paste images into the body of the news item. Along the top there are fields for editing the news item's Title, dates shown, Effective date, and Approval status.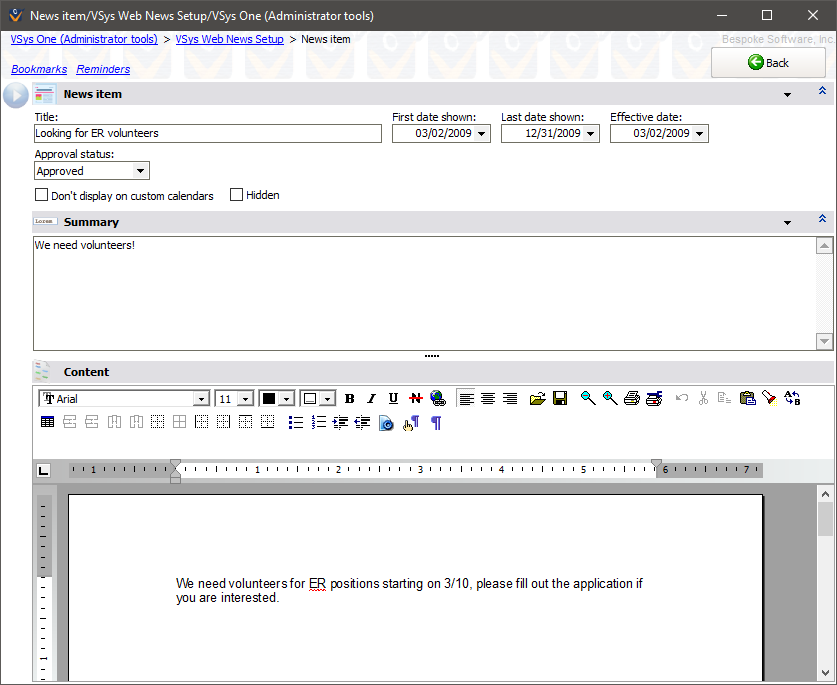 To control what appears on the main VSys Web screen for this news item use the link. Any text you place in this summary will be displayed on the main VSys Web screen in place of an automatic summary.
Page setup options have no effect on the way that news items are displayed on VSys Web and some formatting features may not work as expected if they have no HTML equivalent.
To add a hyperlink to a news item, use the

button. This will create a proper link which will work in the user's browser.