Applications on Server
VSys gives you a tool to see applications which are on the VSys Web Advanced server without having to download them. This lets you modify their statuses - including deleting them - as needed. From the VSys Web panel, click on under Data on server.
You might want to use this tool when a volunteer is checking on the status of her application.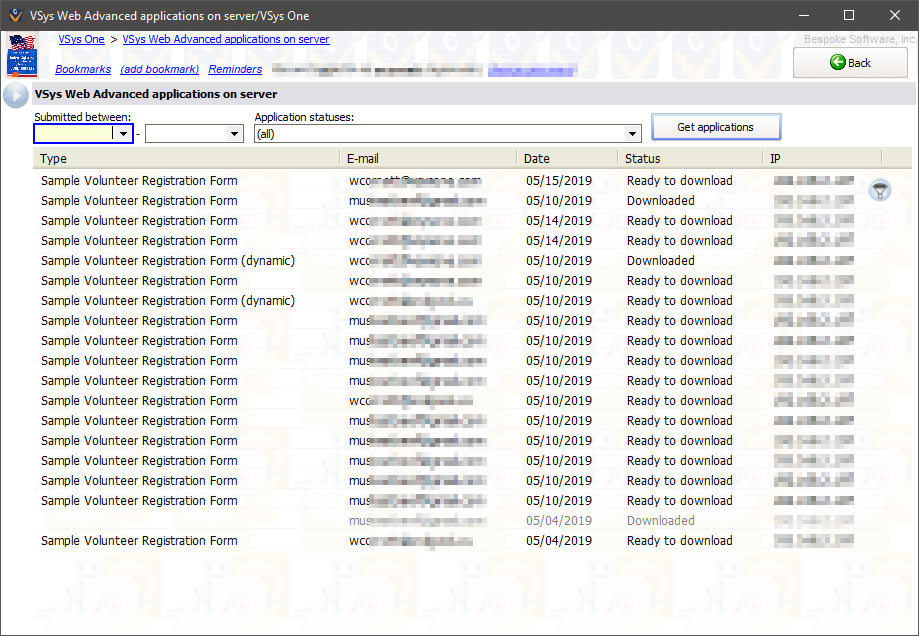 Set the date range to around the time that she says she submitted her application.
Select the statuses "Ready to download" and/or "Downloaded".
Click Get applications.
Right-click on any application to change its status or delete it from VSys Web.
Click Save to save any changes here directly to the VSys Web database.