Coverage Slots from VSys Live
Searching for and selecting coverage slots in VSys Live is a little different for volunteers, too. You'll use the action link Job/opportunity lookup (slot coverage) instead of Job/opportunity lookup.
You'll want to configure this action link to only be available to volunteers that are eligible for slot coverage jobs, otherwise you're going to confuse the volunteers with having more than similar tool that look and work similarly.
The volunteer searches for openings the same way they usually do.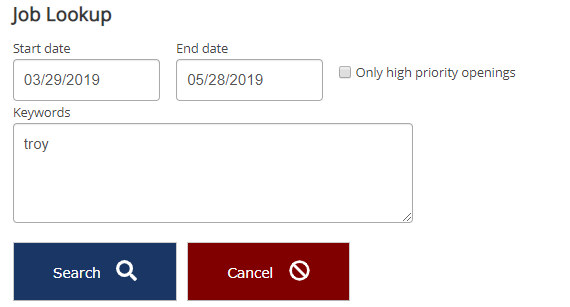 Volunteers will see all of the available openings, plus their existing assignments.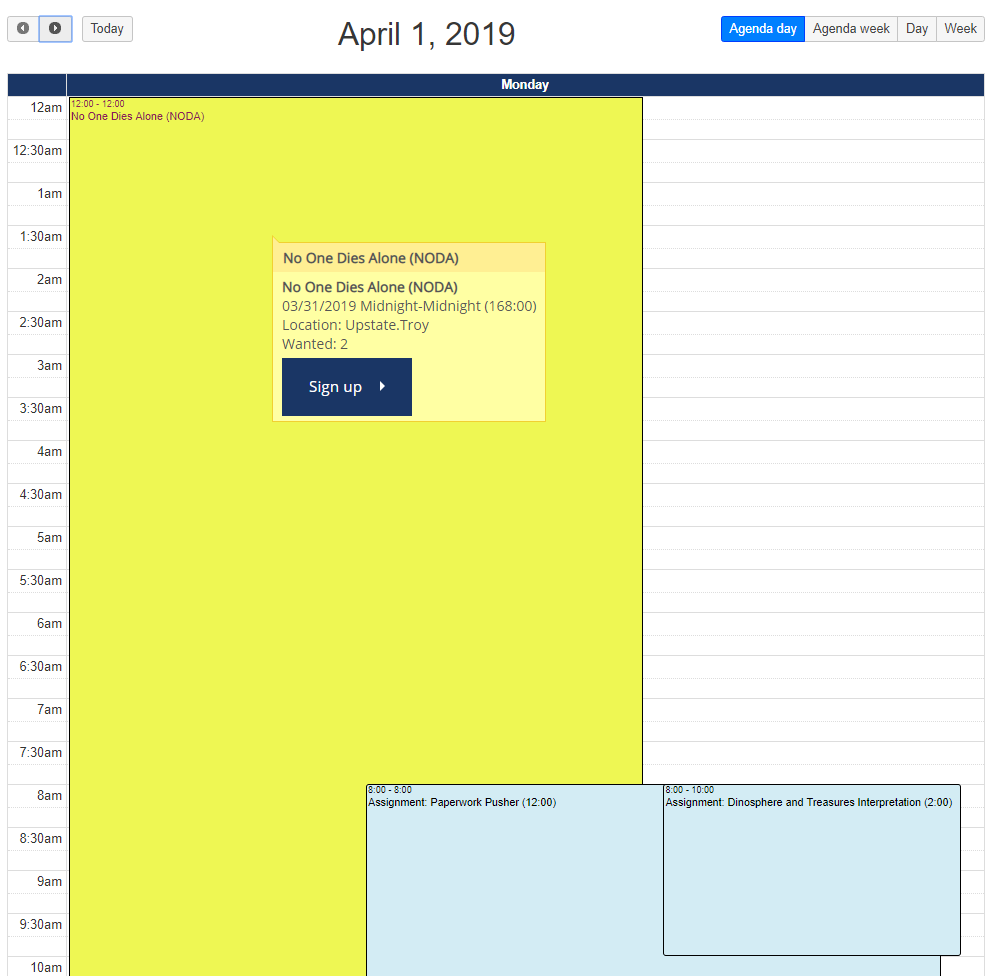 Clicking Sign up from a job slot brings up the more advanced options, allowing the volunteer to select their Start date/time and Duration.