Profile Editor (VSys Anywhere)
The Profile Editor in VSys Anywhere is laid out very differently from the one in VSys One. It's also much more flexible: in the tool profile, you can hide and re-arrange fields or whole sections here.
Fields here work much like they do elsewhere in VSys Anywhere.
Changing a field's value, e.g.

Deceased

, may cause other fields to show or hide themselves appropriately.
Click on the Choose file button to upload a new photo, or on

Delete portrait photo

to delete the current one.
See the Save and stay here button? Click that to save all of this person's profile, then come right back to the same profile.
If you screen is wide enough, you'll see a navigation panel in the upper-right corner of the screen (VSys hides this on smaller displays). Click on any of the links here to quickly jump to a different section of the profile (these links are always alphabetized, where the sections of the profile can be in any order depending on how the tool profile is set up).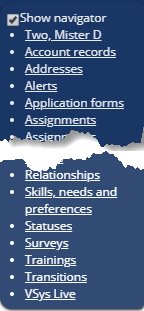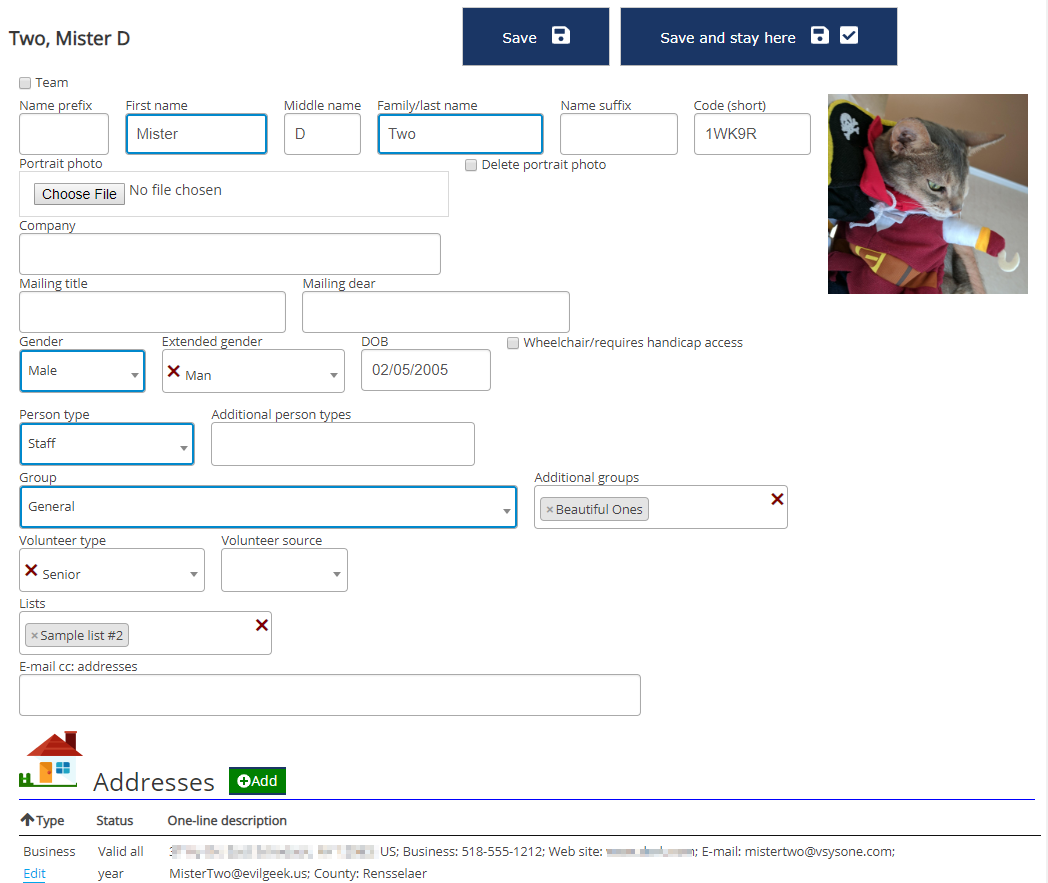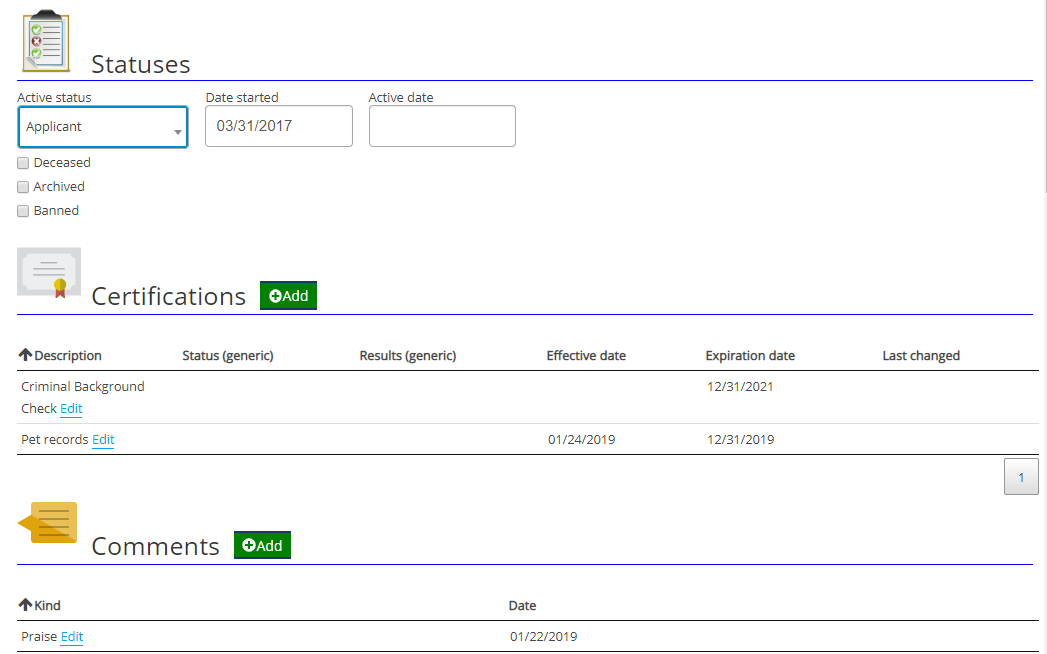 Clicking the Add button above a listing creates a new item, for example an additional certification.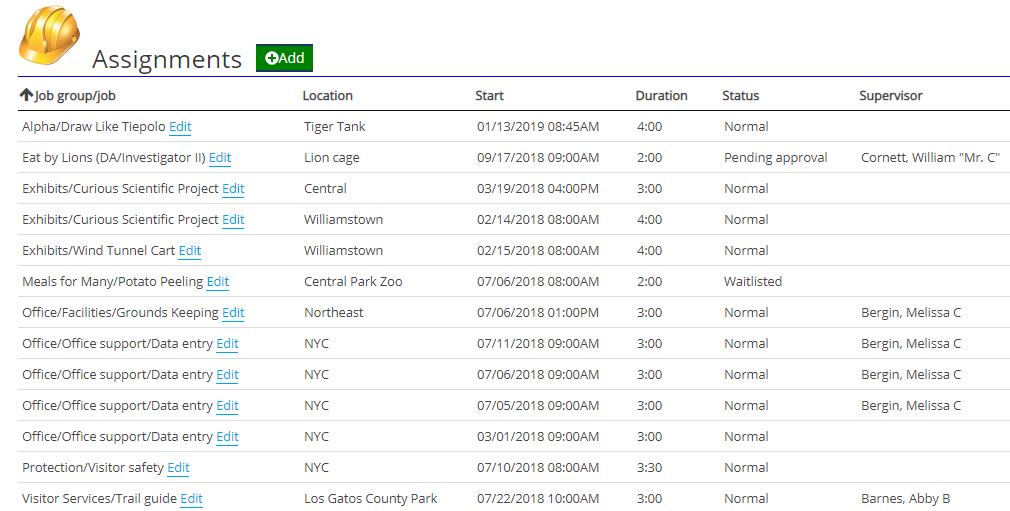 Clicking next to an item will bring up the appropriate editor. If the item already exists, you may see a Delete checkbox: checking that, saving the item and then saving the person will remove that item from the profile.