Verified Volunteers Manage Requests
The Verified Volunteers Manage Requests tool is similar to the Background check results handling tool in VSys One: it's designed to let you see background check requests, their statuses and results, all without opening up individual volunteer profiles.

Put in your filters on

Packages

,

Statuses

, and dates.
Click Refresh.
For any item, click on to open it, to create or edit the Background check results certification; click Save to save that any changes made to an individual record.

Request details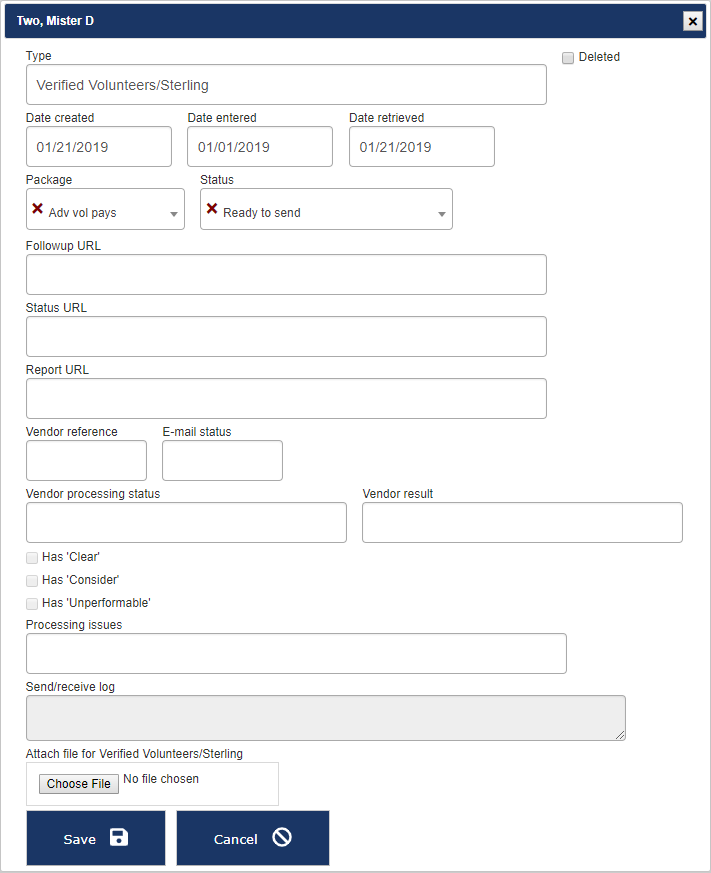 As in VSys One, the majority of the fields here are read-only: their values come from Verified Volunteers and cannot be edited manually.
Results details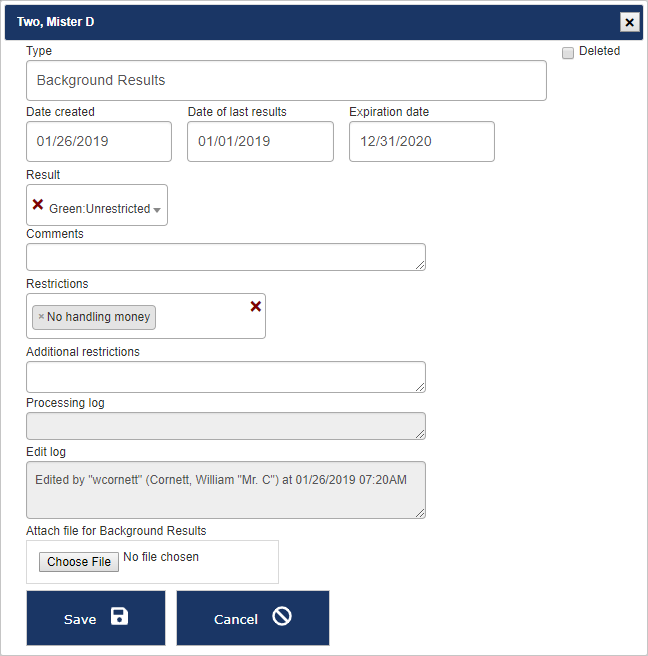 Remember that a person in VSys can have only one "Background Results" certification in their profile: that represents the most recent and active results.