Timeclock Records Resolution
To resolve problem records click on from the Special tools panel. Here you can edit, approve and reject records imported from your timekeeping system which have not yet been processed.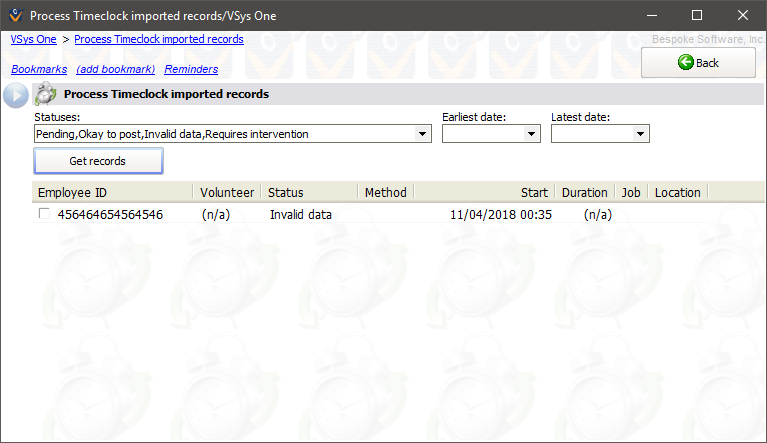 Steps in this task
Enter any filters to select which records to display based on status and dates.
Click Get records.
For each record, right-click on it to associate it with a volunteer ( --> ), edit it or change its status.

Click Save to take all records with a status of Okay to post and post them, creating hours records for the associated volunteers. All others will be saved with their current properties but will not create any hours records.