Custom Mailing Labels with Custom Filters
To use more advanced/custom filters on your custom labels, use from the Letters/e-mails panel. These work much like the custom mailing labels except that they provide you with a place to define additional filters.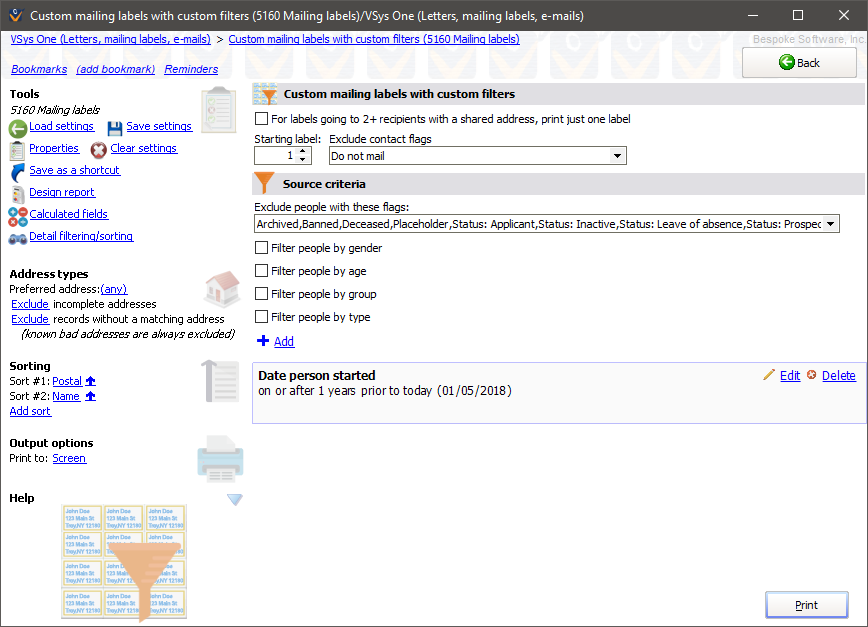 Use the previous steps for the custom mailing labels, but use the link to add any of the standard VSys filters.