Training Rosters Report
When to use this report
To get detailed information about courses and their students.
To print sign-in sheets.
To print lists of people who have taken classes, even across different courses.
You may find that custom column reports do all that the training rosters reports will do, only better and with more flexibility.
Steps in this task
Click on from within the

Reports

panel, or click on from within the

Training courses

tool.

If the

Select saved report

window opens, choose the saved or built-in report you would like to use and click Select. Or click on the link under to bring up a list of options.
On the

Settings

panel, choose any filters on the training records themselves:

Subjects, Statuses, Locations, Instructors

, course dates and expiration dates.
Add any filters on the students enrolled - gender, age, group or type.
Use the link to add any other filters to make your report more specific.
On the left navigation bar choose any link to add a sort. The / links add a page break when this field changes. Toggle the up and down arrows to change the direction of the sort.
for your report. Click the
Set your
.
Click Print to run the report.
Sample Training Rosters Report: Training Details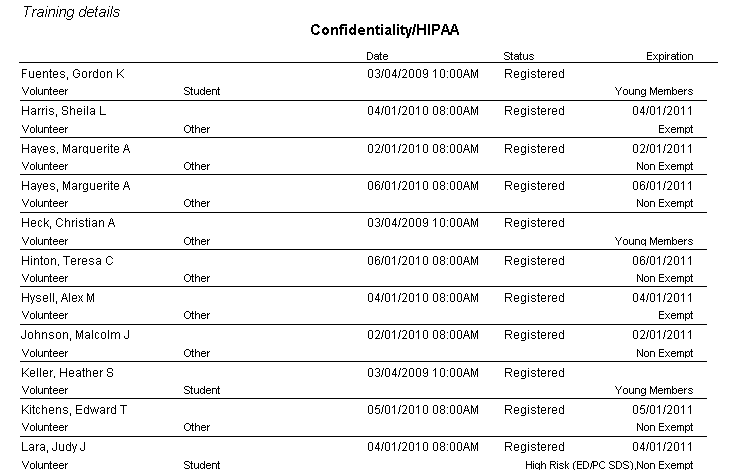 Sample Training Rosters Report: Training Class Roster