Training courses (VSys Anywhere)
Training courses - in-person trainings - in VSys Anywhere are the same as their equivalents in VSys One, but the setup and management tools are different.
Training Courses
Use the filters at the top find existing courses; click Search to find matching courses. Click:
Create new to create a new course.
to open a list of the people registered in the course, plus add, remove and edit records (see below).
to open up the course's properties (below).
to edit the course records for multiple people in the course at once (below).
is a link to this course in VSys Live that you can send to volunteers to view information about the course.
is a link that you can send to volunteers that they can use to sign up for the course. (If they're not logged in they'll see the course's info; logging in from that page should return them to the same place where they can then sign up.) Note that there may be more than one of these links: each one represents a Training lookup action link. Each of these action links can use different merge templates and different rules, and the individual links here represent the same things that the volunteer would have seen and used if they'd chosen to sign up for the course from that specific tool.
Course Properties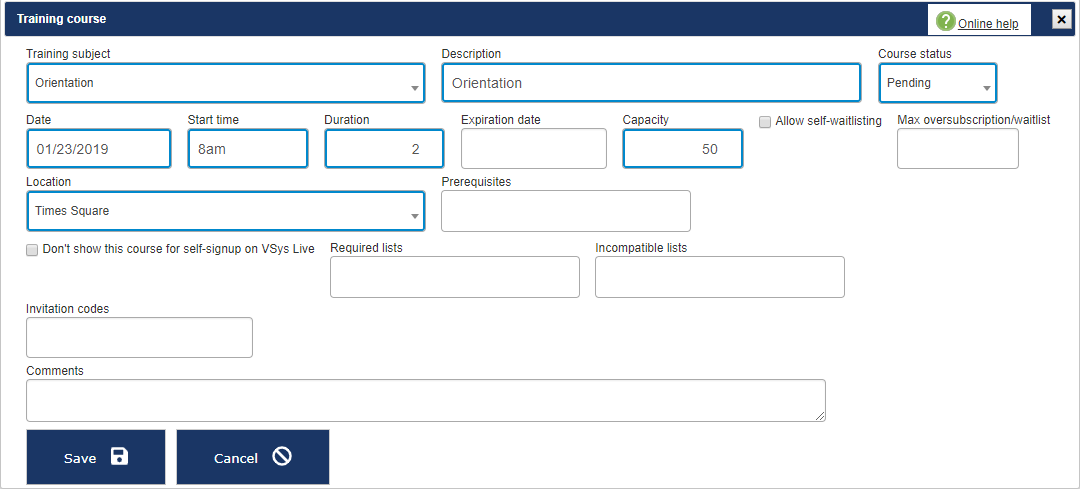 This works essentially the same as the training course properties in VSys One.
Enrolees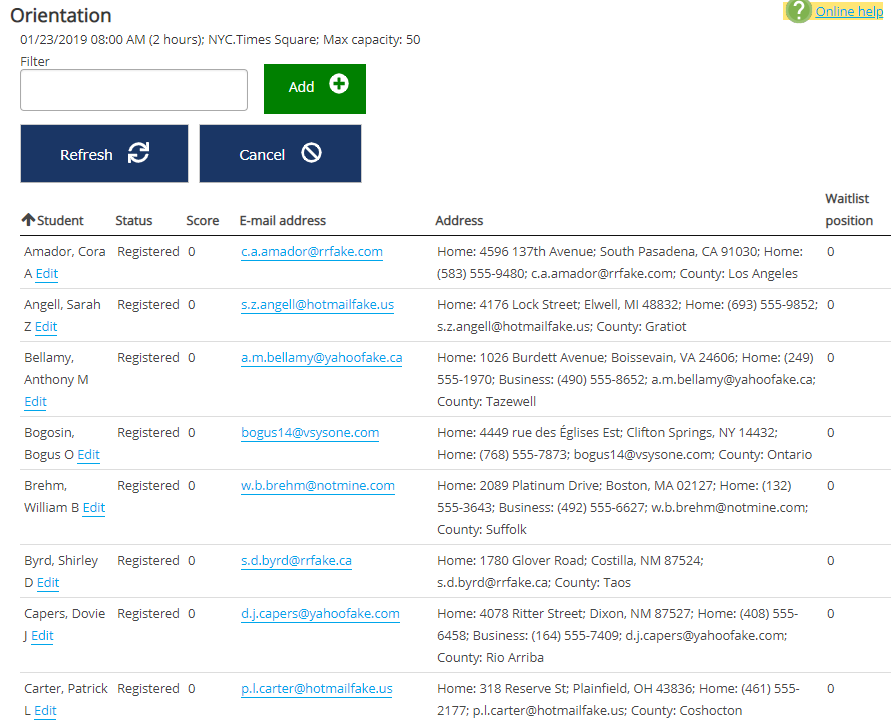 These are the people currently registered in the course. Click Add to enroll another person, to modify or delete an individual record.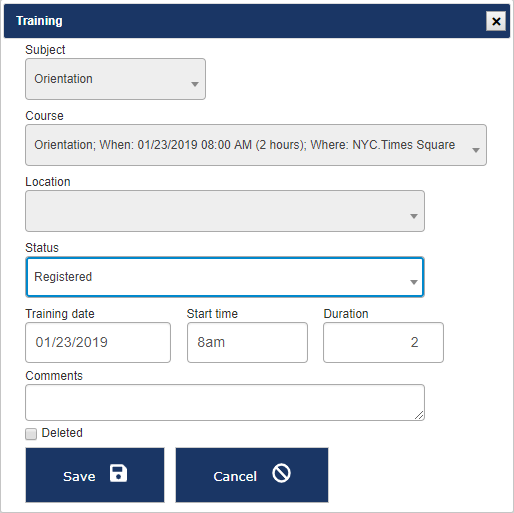 You can't change the Subject, Course or Location for a training record here: those come from the training course itself.
Entering Results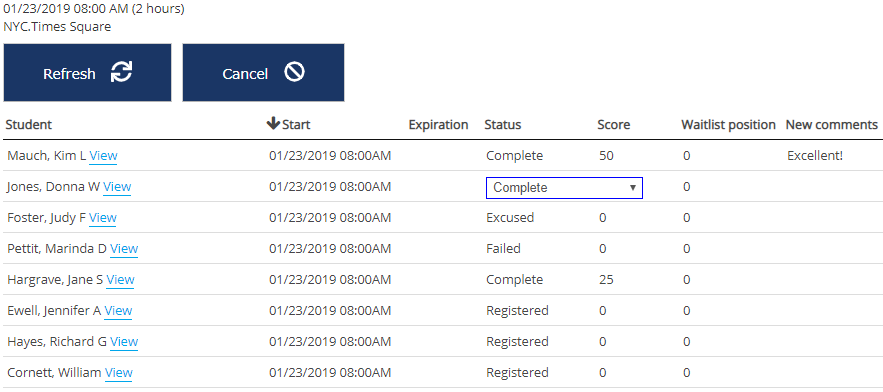 This tool is different from many others in VSys Anywhere: changes are made inline, where you edit values directly in the table. Use the Tab key to move between fields. This is much faster than opening up each record individually and saving it. (The link opens up the training record, but cannot edit it since the record can't be in two places in VSys at once.)
Just like everywhere else in VSys Anywhere, if you don't click the Save button at the bottom, your changes are lost!