Job Associations Bulk Creator
The Bulk job associations creator will create job associations for multiple volunteers at once.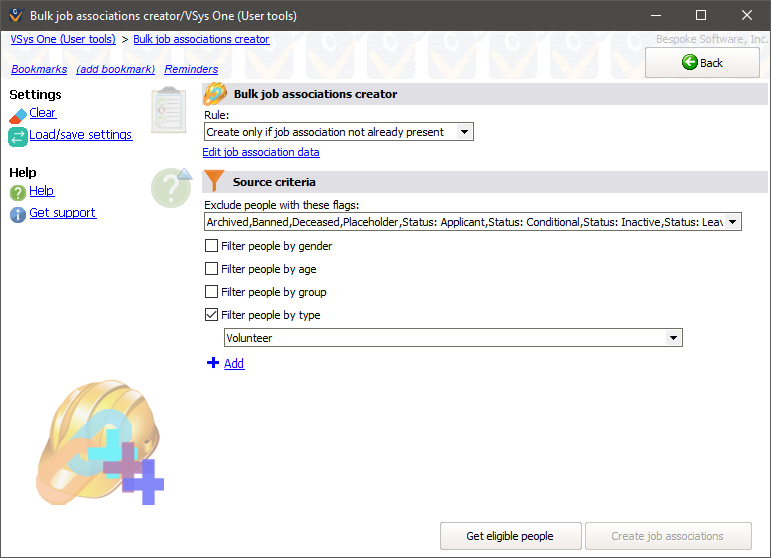 Steps in this task
Select the rule for creating the job association. You can either Always create job association or Create only if job association not already present.
Use the link to select which jobs to create associations for as well as adding the status for the association, location, supervisor and start/end dates.

Under
, select the criteria for the people to get these associations.
Click on Get eligible people. This brings up a list of people who meet your criteria above.
If these are the right people, check some or all of them, then click on Create job associations. VSys will create the associations and give you a log of what it did.
Use the link to save the settings you've used here for future use, or to re-use settings that you've saved in the past.