Certification Reminder Letter Templates
A letter template must have a Data source of Certificationsto be used for certification expiration reminders. For SMS messages the Preferred sending method must be SMS/text message, and for e-mails it must be Any mail or E-mail. If these conditions aren't met, VSys won't show the template as an option here.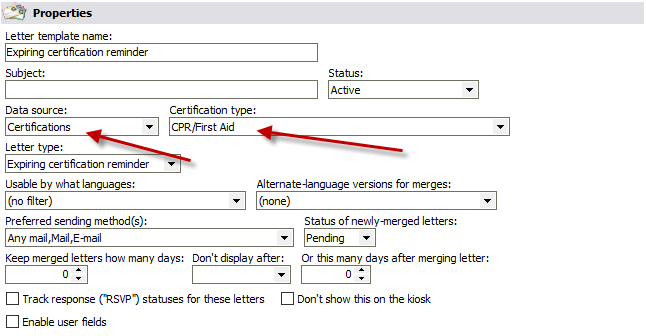 Ensure that the Certification type field references the type of certification for the reminder you're sending.
You should include information about the certification itself. Use the fields under -> -> since those reference the certification being used here.