Kiosk Incoming Message Types
Define incoming message types which are valid for messages sent from the kiosk by volunteers.
Steps in this task
From the

VSys One home

screen go to the

Setup

panel, and click .

Click on the left navigation bar.
Name the message type with a

Description

.
Check

Available on kiosk.

If you enter a value under

Template/default message text

, when the volunteer is prompted for their message this template will be included.
Click Save for the pop-up box and then Save again at the top of the screen.
When a volunteer logs into to the kiosk, he should now have the button Send a message. Clicking that button will bring up the types of messages that he can send.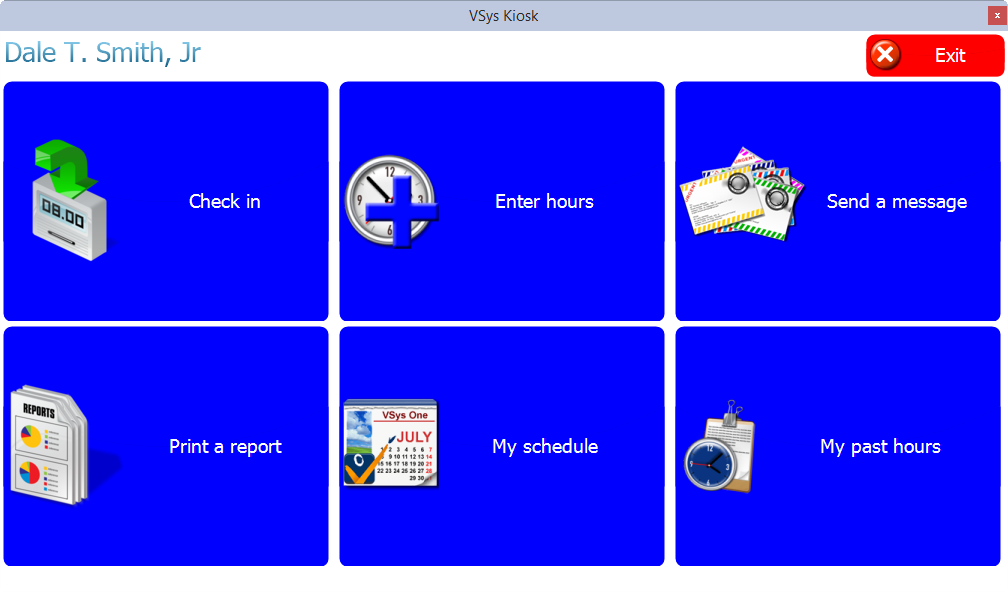 Selecting a type of message will bring up a message window and a keyboard on the kiosk.