Slot Details Reports: Slots with Periods and Volunteer Details
Like the Slot periods report, we can see the openings broken out by time periods, but now also the volunteers themselves.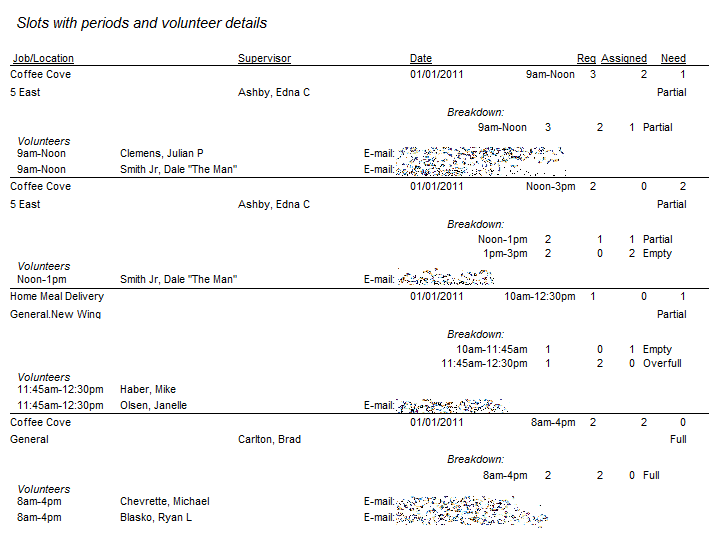 See Dale Smith's assignment: it runs from 9am-1pm, and so he's able, along with Julian Clemens, to fully cover two of the openings in the 9am-noon slot. He's all by himself in the afternoon slot, covering only one hour.