Customer and Technical Support
When you need help using VSys, contact us by e-mail or telephone. Our live support is available during daytime business hours, Eastern Time. We also offer training at your location or online.
E-mail

support@VSysOne.com

Phone technical support

Within the United States, toll-free: (866) 244-1187
International: +1 (518) 618-0746

Mail

Bespoke Software, Inc.
5 Sand Creek Road
Albany, NY 12205
USA

Website

http://www.VSysOne.com
On most screens in VSys One or VSys Lite, you'll see the link under Help on the left side. Clicking that will bring up: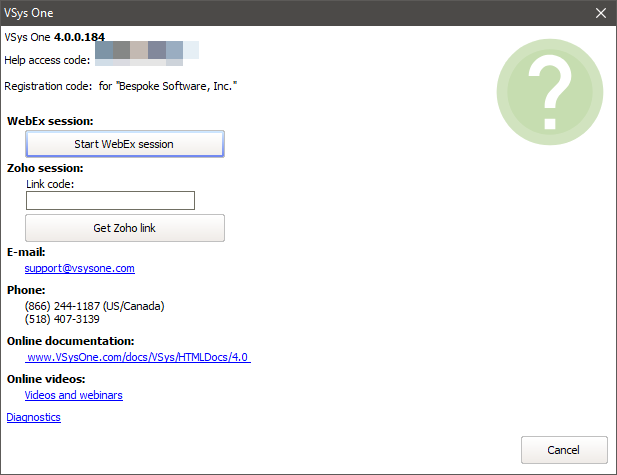 Use this to enter a link code from our support team, send a support e-mail request, or read the online documentation.
The tools and content on this page can be set up to meet your organization's requirements.